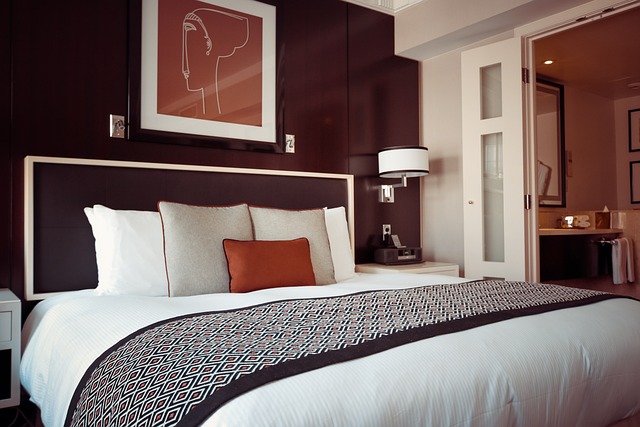 Finding a place to stay (when travelling or vacationing) has never been easier, thanks to the numerous hotels, restaurants, and serviced apartments. Unlike a few decades ago, when hotels were the only form of accommodation for many, travellers today can choose between spending a night in a hotel or a serviced apartment.
A serviced apartment is generally a fully furnished house/apartment that one can rent out to stay for a number of days, such as the House of Fisher Aparthotels. Although you'd still need to book the apartment like you would with a hotel, serviced apartments are quite different from traditional hotels, as seen below.
1. Living Space
Most standard hotel rooms, particularly those in developed towns and cities, e.g., New York, can be too confined. You'd thus have to pay a little extra to get a larger suit with enough space to move around. Serviced apartments however offer at least 30 or 50% more space than the standard hotel room. They often come in many sizes ranging from the regular studio to 1 or 2-bedroomed apartments. You'll thus have more living space and privacy in a serviced apartment than in a hotel.
2. The Kitchen
Very few hotel rooms include a kitchen in the package. Those that do have a poorly-equipped kitchenette with only the basic cooking essentials. A serviced apartment, on the other hand, comes with a full-sized and fully-equipped kitchen. This thus makes it possible to prepare your own meals and even keep some food and beverages in the refrigerator. Preparing your meals means you can eat healthier and even save lots of money in the process.
3. Furniture And Other Equipment
Most premium hotel rooms have a bed, bath, a small desk and couch, and a wardrobe as standard if you are lucky. As expected, serviced apartments are fully furnished with essential furniture you'd find in any home. Everything you'd ever need at home is most probably provided for in these arrangements. This can include laundry baskets, pans, pots, washing machines, dryers, and sound systems.
4. Extended Stays
Many hotels require one to indicate how long they would be staying. Most people thus only spend a day or two in a hotel and then checkout, except for extended-stay hotels. Even with the extended stay offer, most people hardly stay in hotels for more than five days. Many check out because they cannot find basic facilities such as laundry or adequate space. Serviced apartments provide an excellent option for extended stays. With all the basic services you'd need in a home provided, one can choose to stay for a few weeks or even a month in a serviced apartment. Such comforts are hard to come by in hotels.
5. Price Differences
Extended stays in hotels can be pretty expensive. Couple this with having to dine out or room service costs and the costs go over the roof. While long-term hotel stays are almost unaffordable for many, serviced apartments are considerably cheaper for those looking to stay for longer. According to research, long-term stays in serviced apartments are 30-50% cheaper than in hotels. You might also get some tax relief from staying in a serviced apartment.
6. Amenities
Some of the best hotels have irresistible amenities, including an on-site bar and/or restaurant, a minibar, room service, continental breakfast, and a spa. Some of these amenities may be unavailable in serviced apartments. Nevertheless, you are more likely to get a fitness centre, a roof deck, a swimming pool, an attended lobby, resident lunges, and laundry facilities in serviced apartments. Depending on the location and guidelines, most serviced apartments will allow you to bring your pet and even provide free Wi-Fi and TV. You'd need to cough more money to access these in hotels.