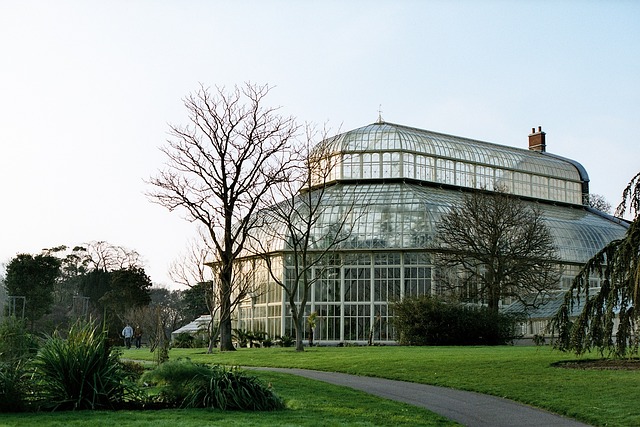 Before you brush off the idea of spending money on a conservatory, below are eight things associated with such an investment that can help convince you otherwise.
1. Let In More Sunlight
Sunlight is good for the body because it aids in Vitamin D synthesis and the prevention of different seasonal disorders. Thus, a conservatory will be an investment that supports your health goals. The structure allows more natural lighting while keeping out the harsh elements.
You need not go out for a walk during cold and gloomy months when you can spend some time in your conservatory and take advantage of the light year-round as you enjoy indoor comforts. Also, check out the cost of triple glazed windows if you plan to add one to your house.
2. An Extra Room
More space is a welcomed prospect in most homes, especially with a growing family. You need a separate space for some personal time away from the family as they take over the living room and other areas. The conservatory provides this extra room.
You can turn the conservatory into a study space, office, entertaining room, yoga/gym room, or dining area instead of a store or laundry room.
3. Increase Your Home's Value
Competition in the real estate market is stiff, especially in the housing sector. Buyers want properties that offer extra value, considering things like insulation, comfortability, and other elements. They will settle for such a home over one that needs such improvements.
Therefore, a well-insulated conservatory that provides a comfy and welcoming interior puts your home ahead of the competition. It can elevate your property to the top of the selling pile, meaning you can go for a higher asking price without any doubts.
4. Cheaper Than Moving House
Prices in housing marketing keep rising; thus, moving to a new place because you need more space or are bored with your current home might not be ideal. A conservatory can be a cheaper solution to your problem.
Some people will consider traditional extensions or loft conversions to inject some extra space into their homes. Still, a conservatory is more exciting and helps achieve the desired objective at a fraction of the cost.
5. Leverage The Garden
Having a patio or outside space you rarely use, especially during the cold and gloomy months, makes little sense when you can erect a conservatory there and enjoy your garden more during the seasons that call for spending more time indoors.
The conservatory bridges the gap between your house and the backyard, irrespective of the prevailing conditions. You will make use of your outdoor space throughout the year if you have a well-insulated conservatory.
6. Conservatories Look Smart
Conservatories exude an undeniable presence, especially when the design complements the property. They are structures that allow for more natural lighting, and the interior feels more expansive, thanks to the glass panels.
So, keeping these glass surfaces clean will ensure that you never lower the comforts you enjoy and maintain a structure that looks smart and modern.
7. Use It All Year Round
In the past years, a conservatory would be the last place you would want to be during the hot summers and cold winters. Fortunately, technology has advanced and available innovative solutions that ensure we can utilize our conservatories year in and out.
Glazed glass panels, energy-efficient radiators, eco-blinds, and under-floor heating are options you can consider to help address temperature fluctuations and other issues that prevent you from enjoying your conservatory.
8. Choose A Conservatory To Suit Your Home
From bespoke structures to modular options, conservatories are available in different shapes and sizes. Moreover, you can opt for unique materials and give your conservatory some personalized touches that suit your needs and preferences.