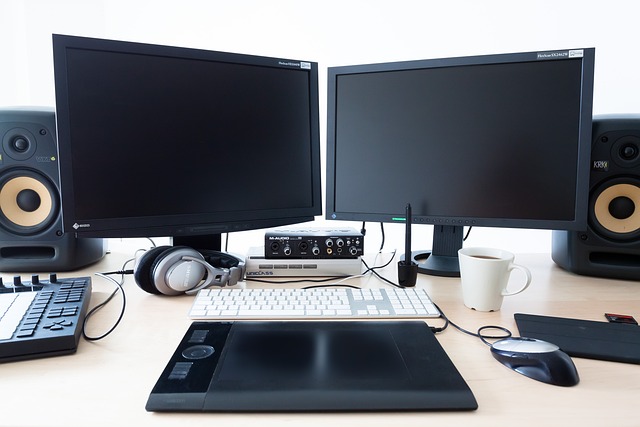 Step 1: Learn the Fundamentals
Even though being a graphic designer does not need formal education, a designer needs to understand the fundamentals. These include the principles of design and how to use elements like color, hierarchy, contrast, balance, and proportion in your work. The good thing is that many graphic design courses on the internet can help you learn these fundamentals.
Try different courses and refer back to them when you need some information about fundamentals. If you would like to learn about a specific graphic design niche like brand identity design, website design, and social media marketing, then look for resources that will give you information about the specific niche. Apart from learning the fundamentals, it is also a good idea to develop your visual eye for design.
Browsing through Dribble on a daily basis will help you stay up-to-date on the latest design trends and see the different design styles that will inspire you. In addition, you will get plenty of visual ideas and inspiration for your own projects. For graphic design career inspiration, check out Caboodle Design.
Step 2: Invest In the Right Tools
To become a graphic designer, you need to become proficient in the graphic design software you will be using to create your work. As a beginner, it is good to consider using free graphic design software at first. Some of these free tools include CorelDraw, Vecteezy, and Inscape. You can use more robust tools later on.
Once you are ready to take your technical skills to the next level, consider learning about industry stalwarts like Adobe Photoshop and Adobe Illustrator. These tools are powerful and are the most used tools in this industry. Another good tool you should consider investing in at this stage is Bonsai.
Since you are likely to become a freelancer, Bonsai will help you with things like organizing your taxes, managing projects, creating taxes, and creating proposals and contracts for clients. Using this tool early on will benefit you a lot. Even though learning how to use new software is intimidating, don't worry.
There are numerous resources on the internet to help you learn about design tools. And the good thing is that it is easy to search for these tools on Google meaning that you can access knowledge without a hassle.
Step 3: Build a Body of Work
To become a professional graphic designer, you need to build a persuasive body of work. Employers and clients will ask for work samples to help them decide whether or not to hire you. So, how can you build a body of work without experience in this industry? You can start by creating self-initiated projects or providing design services to friends and family.
Doing this will help you put your graphic design knowledge into practice and help you improve your design skills and process. If coming up with ideas is difficult for you, get inspired by something that already exists and put your own spin on it. You can redesign your favorite logo, or a website or create marketing materials for a brand you think can be improved- the possibilities are endless.
However, you also need to be strategic: Accumulate a body of work that directly reflects the graphic design jobs you want to deal with. Keep in mind that you may not be able to create anything you like straight away. However, don't be discouraged as some of the best designers today started out just like you. So, don't feel like giving up because of this. Be patient and keep walking and later on you will become experienced and it will be easy for you to create something you like. Always remember that good things take time.